Which Is The Convenient Haircut For Thin Fine Hair?

Hair is a crowning glory for everyone and having thin fine hair isn't the best thing to have. Proper styling can surely assist you in styling your thin fine hair really well and make your hair look stunning surely.
There are plenty of haircuts that can surely come in handy for thin fine hair. In addition, we will look at different ways to style thin hair and have a gorgeous look surely.
Convenient haircuts for thin fine hair!
Soft blunt cut with layers
If you have fine hair and want to make them look denser, this is not much what you are asking for. You can make your hair look thrice of what you actually have with a soft blunt cut with light layering into your hairs. In addition, you wouldn't have to go through the hassle of managing them as they are good to go for different occasions.
One length blunt bob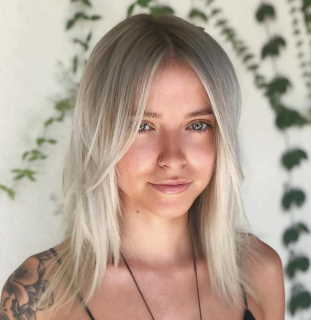 We cannot stress on this more than bob blunt haircut is the trendiest haircut for one. You can choose to perfectly style your hair with one length blunt bob haircut. It is one of the best haircuts for thin fine hair. For special occasions, you can choose simple accessories that will make hair look much better. Also, while doing household chores, you can choose for pigtail pony so that hair stays maintained all this while.
Pixie cut
The pixie cut is the finest look to consider when it comes to the greatest and trendiest haircut for thin fine hair. You can consider managing the bangs if you want to add a feminine look. Pixie is a great thing to choose if you are an office going person and have minimal time to manage your hair.